November 6, 2009 at 12:01 am
#49021
nfldwifi
Member
@ppalias wrote:
Yes I am afraid you will have to…
Ok, no worries. ppalias see my two new attachments.
On this screen shot, we show the P2P applications we are going to l7 filter.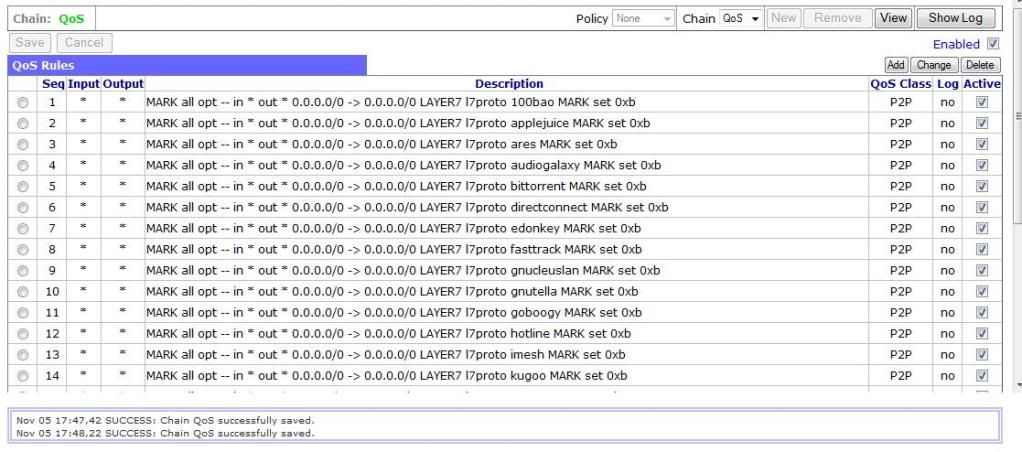 I notice some of the more popular ones are not an option to choose from. For example, uTorrent isn't an option to choose from, Azureus also isn't one to choose from. How do we go about updating this list so the l7 filters know what to look for?
Also, see this screen shot.
Are these settings correct?

I appreciate your help and input. BTW ZeroShell is an amazing application. Great support and very stable build. Loving it.